For all enquiries
please call
01664 464865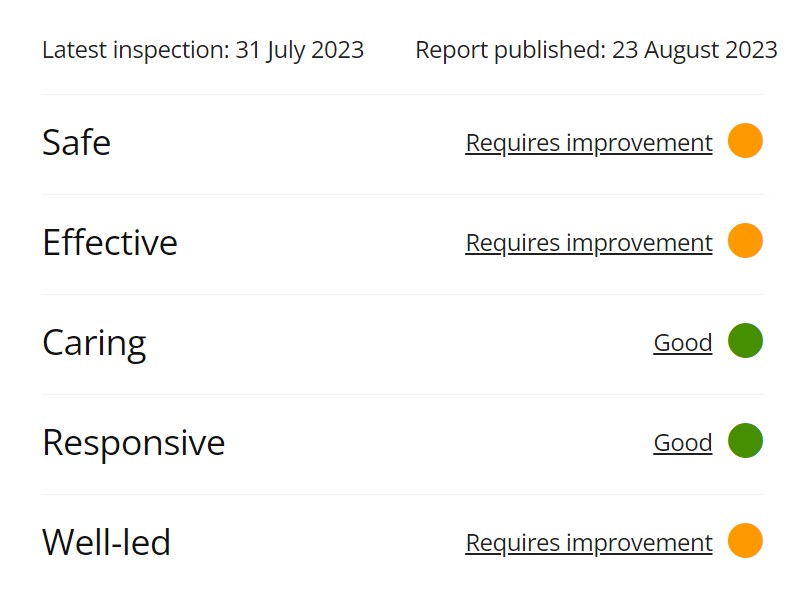 Our CQC report shows that we are delivering good care. As a home, our staff and management are responsive to residents' needs. We are working hard to make further improvements. CLICK TO READ THE FULL REPORT. 
We welcome visitors to the home. Please help us to support safe visiting, if you have any questions please call first. Please do not visit if you are feeling unwell. 
The care we plan for is expertly given with compassion and kindness. As care needs alter the care plans move and adapt with these changes, involving families and next of kin at all junctions. For those seeking palliative care we have quiet suites to provide privacy for peaceful restfulness with our excellent care team on hand for support 24/7. With qualified nurses continously present, the care is guided and reactive, which is essential in a changing care environment.
This well managed reputable home seeks to promote the well-being and general welfare of each resident on a day to day basis. We pride ourselves on meeting the needs and ensuring the comfort of each resident. Our staff are regularly assessed with mentoring being a main part of our practice. This ensures the care we give is current and of the best possible quality.
Finding the right care at a fair price is important. If you are considering care for a loved one we can help you budget for all care needs and signpost you to any care funding that might be available, even if care needs change.
"I was over joyed with the amazing care that my mum received at Waltham Hall. I would recommend them."
"When we looked for care for my great aunt we visited many homes, but Waltham Hall felt so homely with beautiful grounds and ample parking, its country side location feels very exclusive but the care is great value."
"We were really sad when my dad had to go into a home, but after looking around we know we made the right decision with dads care, he loves it here and the staff are really brilliant."
"The respite care packages are brilliant, my wife is booked in regularly, its gives me a break and she enjoys the time she is looked after by the welcoming staff at Waltham Hall, she feels very at home there".
What3words location:
oils.frail.awkening