COVID 19 WE ARE CURRENTLY CLOSED TO ALL VISITORS. WE ARE TAKING ENQUIRIES FOR MANAGED ADMISSIONS
Our residents and their needs are everything to us. The care we plan for is expertly given with compassion and kindness. As care needs alter the care plans move and adapt with these changes, involving families and next of kin at all junctions. For those seeking palliative care we have quiet suites to provide privacy for peaceful restfulness with our excellent care team on hand for support 24/7.
Taking responsibility for the care, well-being and general welfare of each resident is in every thing we do. From when the day starts to when the day ends for each resident, we pride ourselves in meeting needs and ensuring the comfort of each resident. We aim for every day to be a great day and to bring a smile to each face.
Finding the right care at a fair price is important. If you are considering care for a loved one we can help you budget for all care needs and signpost you to any care funding that might be available, even if care needs change.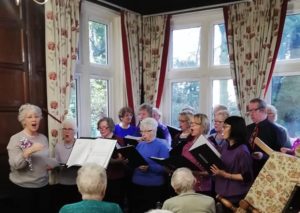 "I was overly joyed with the amazing care that my mum received at Waltham Hall. I would highly recommend them!"